Are you a homeowner asking how to prepare a house for painting? This is a vital question, as proper prep helps ensure a stunning finish! Also, if you're hiring a pro, a few simple steps on your part helps them ease through the project quickly.
When checking out these tips on preparing a house for painting, ensure you take all safety precautions. For example, always work with an assistant when on a ladder so they can keep it secure. Wear a mask and safety glasses as well, especially when indoors.
Above all, call a professional contractor for hard-to-reach areas or dangerous jobs, such as roof eaves. You'll also want to call a pro if you find the job too difficult to manage! Investing in their services keeps you safe on the ground and ensures a beautiful paint job you'll love.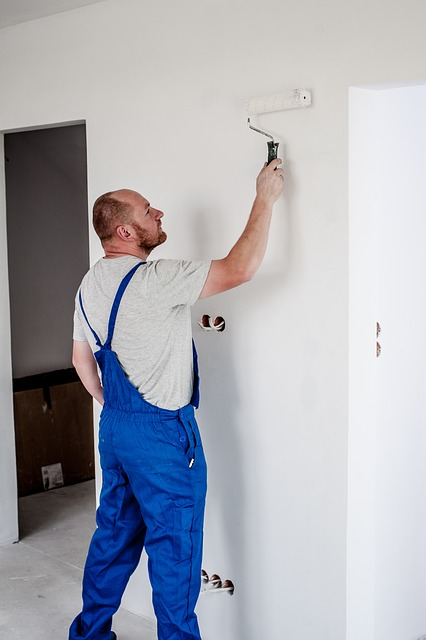 How to Prepare a House for Painting Interior Surfaces
Patch up drywall
To begin interior painting, start by patching drywall as needed and removing hooks, screws, and the like. Also, sand away chipped or damaged paint, stickers, and other residues. You'll also want to give interior walls a light sanding, to create a surface ready to hold new paint.
Clean and wipe down walls
Take down any wall hangings. Next, ensure thorough cleaning, especially for cobwebs, dust, and stains, and to remove sanding dust. These materials often show through new paint, creating a very unsightly finish. Also, ensure those surfaces have time to dry before painting!
Tape off baseboard
Taping off areas you don't want to be painted is a big but vital job! Use painter's tape, as this peels off surfaces without damage. Also, if using a sprayer, cover other surfaces with plastic sheeting. Don't use household sheets or other materials, as paint spray penetrates most cloth easily!
Put down drop cloths
Lastly, cover floors and furniture in the room with a painter's drop cloth. Again, avoid using sheets or materials not designed to block paint. It's also helpful to apply painter's tape to these drop cloths to keep them in place while you work and prevent loose paint from getting on the floor and furniture.
Stir the paint well
Before painting, ensure you've stirred the paint thoroughly, even if they did so at the store! Color often tends to settle and separate as it sits. Additionally, consider painting one portion of the room, usually hidden by furniture. Finally, let the paint dry so you can note its appearance. Consider switching to a lighter shade before painting the room if it's too dark!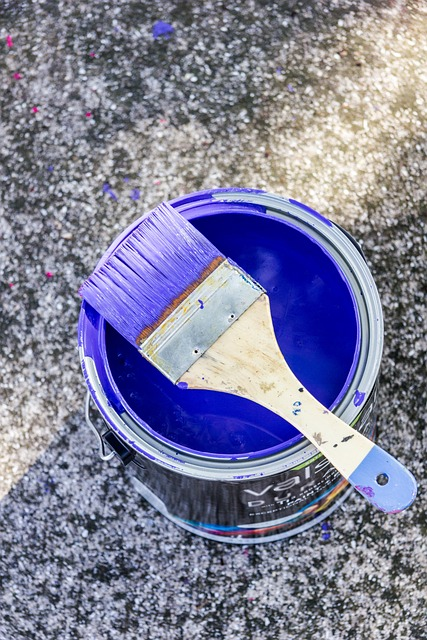 How to Prepare a House for an Exterior Paint Job
First, check the weather report before working on exterior house painting! Trying to paint in rain or high winds is a surefire way to end up with an unsightly mess. Hot, sunny, and humid weather also makes for a very uncomfortable environment for painting.
Next, make needed repairs to areas you'll be painting. This means patching cracked brick, siding, and other materials along a home's exterior. Then, sand away any chipped or peeling paint, rusted metal, or damaged wood.
Power washing is your next step! A thorough wash removes cobwebs, dust, oily residues, and other debris from exterior surfaces. Thorough washing also removes sanding dust for a clean surface ready for paint!
After washing, provide time for exterior surfaces to dry completely. Also, put down drop cloths over your lawn and landscaping features. You'll also want to cover windows, mainly if you use a sprayer to prevent loose paint on unintended surfaces. Additionally, cover lighting fixtures, outlets, and other fixtures you can't remove safely before house painting.
Do I Need to Wash a House Before Painting?
The simple answer is yes; you must wash a house before painting. In addition to removing cobwebs and other debris mentioned above, check out some added benefits to pressure washing:
Power washing helps remove stains from grass clippings, caked-on mud, and more. In turn, these are less likely to show through your new paint.
Thorough pressure washing helps kill growing mold, mildew, and other contaminants. Consequently, these are less likely to grow and spread under that fresh paint.
Homes benefit from regular power washing in general. This service cleans away bothersome pollen and dust and reduces unpleasant odors around the property.
A thorough power washing exposes areas still needing patching or repairs before painting.
Painting Over Old Exterior Paint
You can often paint over old paint if the current paint is in good condition and if you have wood siding. Please don't try to paint vinyl siding as paint won't adhere to this material. Also, note if the paints are both oil-based or latex paint which is water-based. Don't add one over the other, as they won't mix well and for the paint to adhere. If you're unsure about the paint types, consider removing the existing paint. This step ensures thorough coverage and a stunning finish.
Also, test a hidden area of the home to test if you can add a fresh coat over the existing paint. Let a fresh coat dry for several hours, and then note its appearance and condition. If you see the paint adhere properly and the color looks good, you can probably continue with the rest of the house! However, if you have weathered wood, you may need a primer or to sand down the old paint first with fine grit sandpaper. A wire brush can also remove stubborn paint on the house exterior.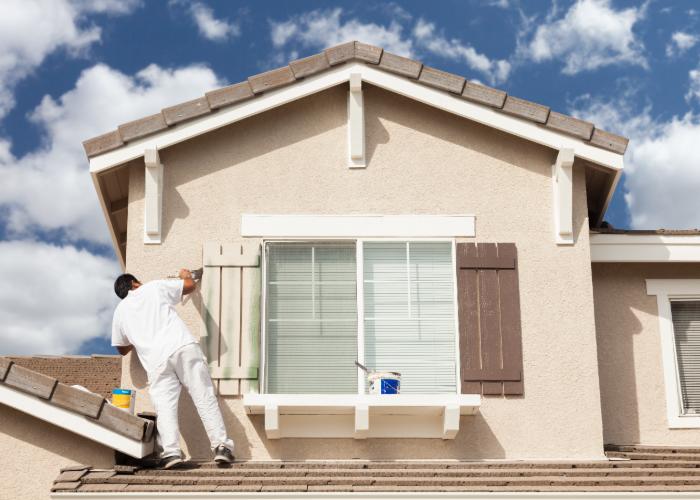 Do I Need to Prime the Exterior of My House Before Painting?
Many paint brands add primer to the paint itself, so you don't need to apply a separate primer before painting. Investing in the paint with built-in primer means less work and can be less expensive overall. You also don't need to wait for a primer to dry before adding your fresh paint for a faster finish.
However, this doesn't mean you should skip priming your home before painting! Separate primer is excellent for covering dark paint you don't want to show through a new lighter shade. Also, fresh primer creates a more hospitable surface for paint, reducing the risk of peeling and other long-term issues. Moreover, primer adds a layer of protection underneath the paint, inhibiting mold and mildew growth.
Call Our Team if You Have a Painting Project!
Minneapolis Exterior House Painting Pros is happy to help explain how to prepare a house for painting. Hopefully, you've found this information helpful and practical! While DIY painting has advantages, consider calling our Minneapolis painting contractors for your next project. Our professional services ensure a pristine, stunning finish you'll love. Additionally, we can help you choose a paint color that complements your property perfectly. Contact us today for more information or to set up your free price quote.