Are you a property owner in need of interior painting in Minneapolis? If it's time for an update around your home or business, always call a professional! One reason for this is that painting is usually more cumbersome and time consuming than people realize. Two, pros know lots of tricks and tips for getting the work done quickly and properly.
Also, you don't want to put off adding a fresh coat of paint when needed. There are lots of benefits to painting interior spaces beyond a color change! With this in mind, check out 6 reasons to schedule professional interior painting in Minneapolis.
1. Interior Painting for Minneapolis Properties Makes a Space Larger
Many homeowners wish their home's interior rooms were larger and more spacious. Also, business owners want to avoid a cramped, crowded feeling in their structure. In turn, consider fresh paint!
Not only can lighter colors make a space seem brighter but various paint techniques also offer an expansive feeling. For example, horizontal stripes might make a room feel wider. Glossy paints reflect light, avoiding a dark atmosphere. Consequently, schedule a paint job when you notice your property seems cramped and confined.
2. Interior Painting Offers an Updated Look on a Budget!
If you would love a new look for your home or business but can't afford to redecorate, consider interior painting! A fresh coat of paint can add style and personality for far less money than new furniture or artwork.
Additionally, paint treatments also create a unique look for very little money. As an example, you might paint a wall a bold shade, to add color without overwhelming the space. Also, consider stripes or two contrasting colors on a wall. Your interior painting contractor can also offer some excellent suggestions for a stunning look.
3. Updated Paints Increase Property Values and Attract Buyers
A property appraiser decides value based on how much a buyer might pay for a home or commercial structure. In turn, updates like new paint can increase that value! Buyers often pay more for properties that look good, versus a similar property that's outdated or downright ugly.
Consequently, you might consider fresh paint before putting your property on the market. Even if you don't necessarily change wall colors, note that older paints get dull and dingy over time. Subsequently, fresh paint can make your entire home or business look new, attracting more buyers and higher offers.
4. Call Attention to Various Features With Paint
Painting is an excellent choice for calling attention to certain details around your property's interior. For example, you might have a piece of art you love but which doesn't stand out. A contrasting color on the wall behind it can command attention!
In the same way, choose a certain color to add around a fireplace, picture window, or other such feature. A simple change can mean ensuring those features stand out and get people's notice.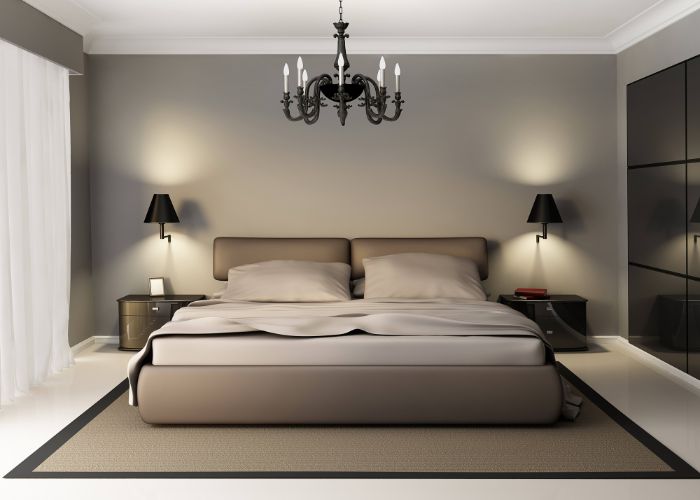 5. Personalize a Space With Paint
How can paint personalize a space? One way is by painting children's rooms colors they love. Two, repaint a home you've just bought so you feel as if the house is now your own.
Also, business owners should use colors from their logo and marketing material around their property. This can emphasize your brand and reinforce it in the minds of visitors!
6. Paints and Other Coatings Help Protect Surfaces
Waterproof paints and other coatings protect a structure from damage. Therefore, it's vital you replace these when needed! For example, bathroom paint degrades over time, exposing drywall to trapped humidity. Fresh paint in the space reduces the risk of wood rot, mold, and other damage.
Why Opt for Professional Painting Services?
Now that you've considered the benefits of painting, you might still be asking why it's vital to hire a professional! Check out a few reasons here and discuss this information with a painting contractor as needed:
Expert preparation is vital for ensuring a paint job that lasts. This work includes sanding rough spots, washing, and removing peeling paint. A professional will ensure expert preparation of every surface, so that new paint lasts!
A professional painting contractor will also tape off or otherwise cover various surfaces. This step is often cumbersome and tedious but vital for protecting those surfaces.
Different surfaces and paints need various brushes and rollers for proper application. Using the wrong tools can mean a splotchy or uneven paint job! Consequently, it's best to rely on a pro who knows what tools to use for painting.
Above all, hiring a professional means a finished look you'll love. He or she can choose the right paint finish and provide a smooth, even coat. In turn, you'll love your interior paint when you rely on a pro!
Minneapolis Exterior House Painting Pros is proud to provide this information about interior painting services in Minneapolis to our readers. Hopefully you found it helpful! If it's time to update your property with fresh paint, call our Minneapolis painting contractors. We offer FREE quotes and guaranteed services. For more information, contact us today!